Invention To Patent Services
Mission: To effectively identify, create and protect
intellectual property for clients.
Services:

Patent prior art searching,
Patent application preparation,
U.S. and international filing services,
Patent portfolio creation and management.
Clients:
Individual inventors
Businesses
Start-up businesses
Law firms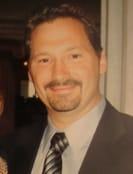 Invention to Patent Services is committed to creating the broadest intellectual property for our clients. Hands on experience in the areas of innovation and product development allows Invention To Patent Services to more effectively identify and create patent applications that cover the full scope of the invention. We provide quality services at an affordable price; typically less than one half what you might expect to pay at large law firms. No large up-front fees are required.